Empowering Healing Economy: Xiao-I Hua Zang LLM Forges New Business Ecosystem
In today's fast-paced world, many are facing unprecedented levels of pressure and anxiety, compelling them to seek inner tranquility and spiritual respite. According to TianYanCha.com, there are currently 810 enterprises in China with names, business scopes, products, services, or trademarks containing "decompression". With the increasing demand for decompression consumption, the "healing economy" is bursting with new vitality.
Recently, Xiao-I Corporation (Nasdaq:AIXI) initiated a strategic tripartite partnership with Beijing Haoxian Cultural Media Co., Ltd. and a prominent wearable tech firm in Shenzhen. Their collaborative effort revolves around developing a smart speaker tailored for individuals seeking psychological healing, by leveraging AI to assist and uplift an ever-growing demographic battling stress.
As AI foundation models meld seamlessly with cutting-edge hardware, we foresee these intelligent devices marking a pivotal entry point into the field of AI. This collaboration will create and gradually improve new business ecosystems and drive innovation and propel advancements across the industrial chain.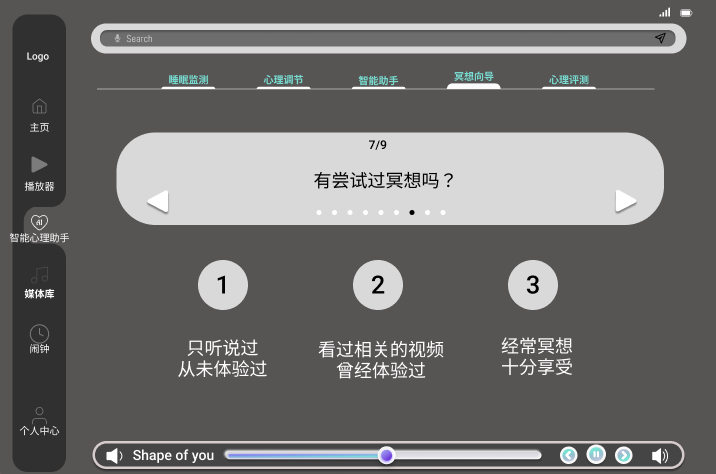 Intelligent Mental Health Aide
The intelligent mental health aide is supported by foundation models. It offers users an avenue for interaction and dialogue. Moreover, it provides mental test in various fields, categorizing the test results into a personal database and providing references for customized content such as recommendations for songs, meditation and sleep assistance. The intelligent mental health aide will also provide personalized meditation guides and recommendations for users in different mood states based on the evaluation results, such as recommending beginner, advanced and long-term meditation courses, etc.
On this basis, the smart speaker can also monitor sleep quality by combining foundation models with wearable devices and generating sleep duration, heart rate, blood oxygen saturation, etc. With this, sleep recommendations can be made, with a further improvement in innovative products and solutions under "foundation models plus hardware." This partnership is set to redefine the landscape of smart hardware applications.
Xiao-I will continue to seek and build Hua Zang LLM ecosystem with global partners. In the future, leveraging Hua Zang, a universal foundation model basic platform, we will integrate cutting-edge AI technologies, top-tier products, and all-encompassing solutions into an array of application scenarios.