Xiao-I's CFO Awarded Barron's 2023 CFO Elite 100 for Chinese Companies Listed in Hong Kong and the U.S.
Recently, Barron has unveiled its 2023 CFO Elite 100 for Chinese companies listed in Hong Kong and the U.S." Ms. Weng Wei, CFO of Xiao-I(Nasdaq:AIXI), received the accolade of "Female CFO of the Year." This honor demonstrates her professionalism and agility. She not only values corporate financial safety, but also emphasizes the excellent quality of innovation. Her style epitomizes the evolving role of corporate financial leaders in high-tech companies.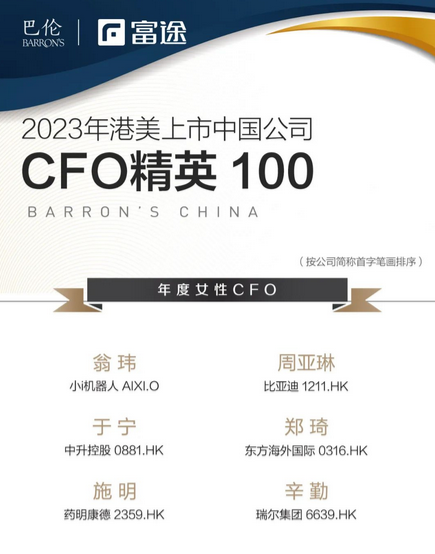 Pic Source: Barron's WeChat Official Account
As a highly prominent high-tech company on this list, Xiao-I attaches great importance to the cultivation and development of female managers. In the high-tech industry, in addition to having a sense of mission to climb high and pursue persistently, it is necessary to give full play to the power of steadfastness, toughness, fortitude and gentleness. Ms. Weng pointed out that the finance department is not just about "bookkeeping and accounting", but actively participates in the company's daily activities, really running through the entire business process.
This kind of gentle and strong power is not only reflected in the daily operations of the company's development, but also shines through during critical moments. On March 9, 2023, Xiao-I officially listed on the NASDAQ Stock Exchange in the U.S. In the process, steadfastness, toughness, fortitude and gentleness were seen on every employee as well as the corporate financial leaders.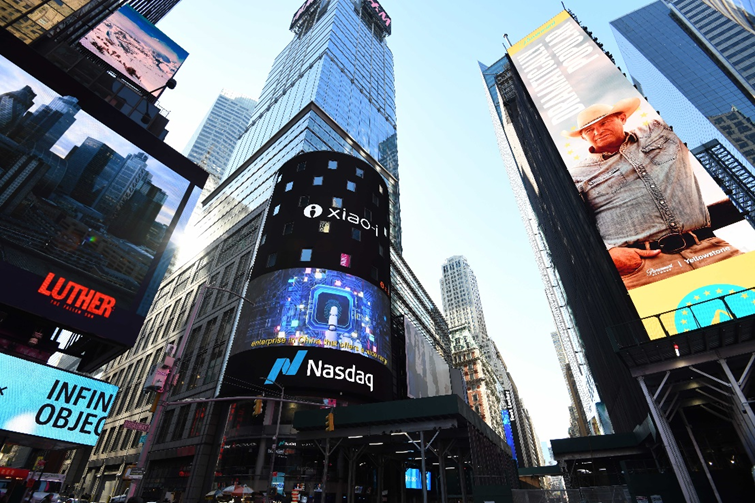 Xiao-I officially listed on the NASDAQ Stock Exchange
Xiao-I's leadership team is confident, calm and competitive. It has clear, effective and efficient communication with shareholders, maintain accurate financial accounting, and has undertaken comprehensive preliminary preparations. Xiao-I's compelling roadshow, bolstered by robust data, underscores its current position. Besides, Xiao-I also actively responded to various measures of foreign exchange financial reforms and successfully invested the raised funds in production, invigorating the sustainable growth of the company.
In the near future, Xiao-I's focus remains global as it persistently strives for excellence. With a highly professional, responsible and innovation team, the company is committed to propelling various of industries towards transformative advancements and breakthroughs.