Xiao-I Holds Second Place in Shanghai's New 'Little Giant' Competitiveness Index
The Shanghai Small- and Medium-sized Enterprises Development Service Center, in collaboration with the Shanghai United Assets and Equity Exchange and Shanghai Institute of Industry Transition and Development recently released the "2022 Shanghai Specialized and Sophisticated Enterprises that produce Novel and Unique Products 'Little Giant' Market Competitiveness Index List", and Xiao-I ranked second on the list with a score of 84.85.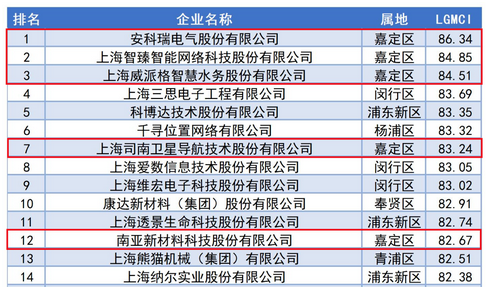 Pic Source: Shanghai Jiading WeChat Official Account
The term "Specialized and sophisticated enterprises that produce novel and unique products" describes SMEs with the characteristics of "specialization, refinement, novel and innovation". These enterprises have been pivotal in China's development over the past decade, bridging gaps, enhancing strengths, and innovating in uncharted territories. They are now integral to the stability of the industrial and supply chains. As Mr. Yuan Hui, chairman and CEO of Xiao-I, pointed out: "In today's landscape, large entities must be agile, and smaller players have the potential to lead."
Xiao-I, embodying the essence of a "Little Giant" enterprise, leverages its core strength in cognitive intelligence technology. The company pioneered the world's first international standard for AI emotional computing, which is the very first international standard released by China in the field of user interface. Besides, Xiao-I has developed another 4 national standards like China's first AI semantic library standard as well as 5 group standards, demonstrating strong technical strength.
As of Oct.17, 2023, Xiao-I has obtained 311 authorized patents, 134 software copyright registrations, 240 registered trademarks and 16 registrations of works. With respect to intellectual property rights, Xiao-I ranks top in the industry.
Being awarded a Top 10 Enterprise in the 2022 Shanghai specialized and sophisticated enterprises that produce novel and unique products "Little Giant" market competitiveness index is an encouragement and highly recognized achievement for Xiao-I. And we will uphold the spirit of specialization, refinement, novel and innovation to continuously enhance our core competitiveness and promote high-quality development of the industry.