Smart Agent Assitant
Guarantee of High Quality Service Assitant
Customer Service Department
Reduce training cycle and guarantee service quality
Enhance business capability and ensure work efficiency
Marketing Department
Reanalyse typical cases and realize value transformation
Accurately recommend products and reach core users
Smart Agent Assitant
Based on intelligent voice, intelligent semantics, knowledge management, big data processing and other technologies. Smart Agent Assitant can make real-time transcribe and analyze the dialogue contents between agents and users, classify business categories, match business processes and push forward scripts. It is also capable of recommending business knowledge, real-time checking service quality, extracting form elements and automatically filling in work orders. Additionally, it effectively enhance the business skills of agents and service efficiency of Call Center, improve the service quality and reduce the human costs and operational risks.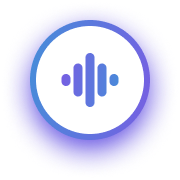 Speech Recognition and Automatic Transcription
Obtain the call records between agents and users, push the transcribed results to the front end in real time to visually display the conversation contents and facilitate backtracing. Understand the semantics based on the transcribed content and provide corresponding assistance.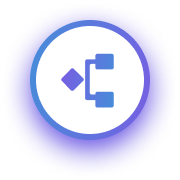 Business Classification and Standardized Process
Carry out semantic understanding of the dialogue contents, classify user's demands, automatically apply the corresponding process nodes based on the classification, assist the agent to provide services in a standardized manner, and collect complete information about the user demands.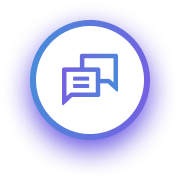 Multiple Rounds of Dialogues and Comprehensive Assistance
Recommend service scripts. Display the skills of multiple rounds of dialogues through visualization and dynamics, so that the agent can clearly understand the trend of the service process, and support the self-collection of the service flow chart.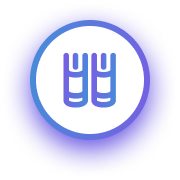 Semantic Understanding and Knowledge Recommendation
Carry out semantic understanding of user's intention, automatically retrieve relevant knowledge from the agent assistant platform, or obtain knowledge data from the existing knowledge management system, so that agents can refer to these knolwdge and then feedback to the user.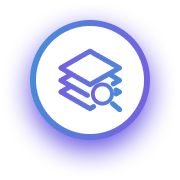 Support Unified Search, and Unlimited Empowerment
The unified search engine entry supports the search of business knowledge. The corresponding data and knowledge can be sent to users through SMS. Agents can quickly query the information required by the user through the service plug-in.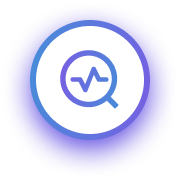 Real Time Quality Inspection and Service Alert
The ASR and NLU technoloies are used to carry out real-time quality inspection on call traffic and conversation contents of agents, indentify service taboos and non-standard behaviors and issue real-time warning.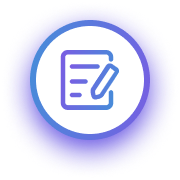 Elements Extraction and Automatic Form-filling
Remind agents to ask for the elements required for filling in the forms according to the business requirements, and automatically extract the address, time, telephone number and other information, which will be synchronized to the work order after being checked by agents.
Accurate Identification
Accurately identify the intention of the call and precisely prompt process scripts.
Intelligent Recommendation
Analyse dialogue content in real time and intelligently recommend business knowledge.
Elements Extraction
Automatically extract business elements and fill in business work orders.
Skill Extension
Customize business scenario skills and expand agent business capabilities.
Fast Implementation
Modular design principles make fast implementation.
Platform Support
Reuse system general mode on the basis of business training mode.
Intelligent agents in customer service center - provide a better quality service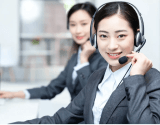 Intelligent agent tools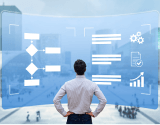 Intelligent quality inspection and monitoring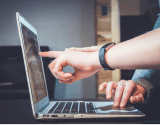 Intelligent knowledge operation
1
An assistant with full functions
2
Guarantee service quality
3
Improved operation and maintenance
12345 service hotline of a provincial capital city
One-stop working platform for agents
1. Prompt standard business process and provide normative answers.
2. Intelligently extract work order elements and meet the needs of multiple scenarios and tools.
Multidimensional assessment platform for shift foremen
1. Shift foremen can find problems in time through real time monitoring and intelligent early warning in order to remind the agents, with flexible communication and easy reanalysis.
Multichannel maintenance platform for knowledge operation and maintenance
1. The agent can give timely feedback and conduct operation and maintenance efficiently.
2. Ensure service quality, improve knowledge accuracy, and make knowledge operation and maintenance more efficiently.
Data value mining platform for the entire industry
1. Intelligent analysis and classification
2. Multidimensional analysis of call data to refine these data.