Smart Coach
Multi-configuration Deployment and Accurate Speech Recognition
Retail Industry
Script training, practice and examination for salespersons and shopping guides.
Financial Industry
Script training for businesses including customer's after-sales consultation on products and request for repair.
Media Industry
Script training for live streaming and interview.
After-sale Service
Script training for businesses such as credit card marketing, finance product marketing and bank customer service.
Enterprise Management
Conduct training for employees to enhance their problem-solving skills and develop business plans.
Smart Coach is an online platform that is designed for enterprises to provide business skills for employees, transforming the traditional offline training mode into a more intelligent and efficient online interaction mode. Business personnel can learn, listen, practice and test through multiple terminals anytime and anywhere. The platform supports personalized recommendation of learning content and creates a almost real situation for cl to promote their experience on script training. Administrators can manage enterprise training online by quickly building dialogue scenarios, setting up examination content and analyzing business personnel's competence form multi-dimensional aspect, and help enterprises cultivate service talents.
Intelligently Build Task Scenarios
Based on the visual interface to maintain the scenario process, you can import process nodes in bulk, upload scripts in text and audio forms, record audio scripts online, and set global assessment items and node assessment items.
Accurately Identify Test Content
Automatically identify global assessment items: speed of speech, silence, getting a word in edgeways, sensitive words, emotions; automatically identify script keywords and analyze semantic meanings of trainees' scripts.
AI-driven Iteration
Support the learning and training of proper business words to improve the system speech recognition rate; support the learning and training of semantic labels to promote the accuracy of semantic matching.
Various Test Modes
Support normal test mode, stage test mode, and random test mode to meet the training needs of administrators and make the training methods more flexible.
Simulate Real Dialogue Scenarios
Based on real scenarios you have built, the platform can simulate voice broadcasting and realize the simulation interactive dialogues between people and "people".
Capability Radar Chart
Collect assessments of communication skills and business labels for trainees, and present communication skills and business capability radar charts through intelligent analysis, and intuitively show the distribution of students' abilities, so as to show trainee's ability distributions in a visualized way.
Personalized Course Recommendation
Having multi-dimensional recommendation rules and support course recommendation based on course release time, popularity, tags, classification, etc.
Trainee Behavior Data Collection
Collect practice and test data for trainees, thus they can conduct post-exam review and guide the training operation plan.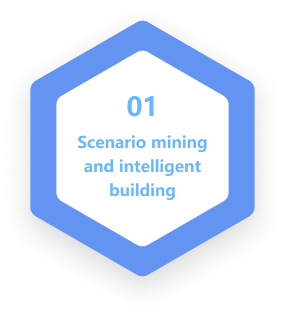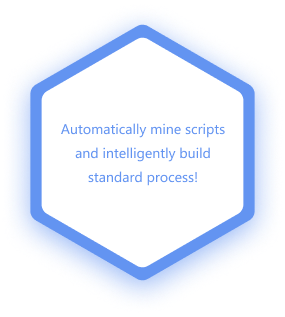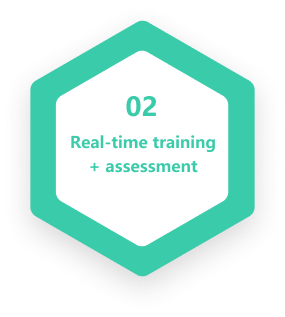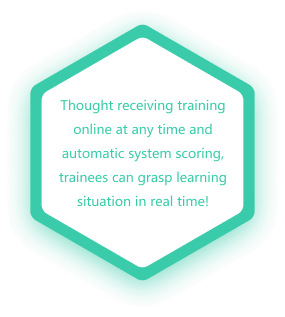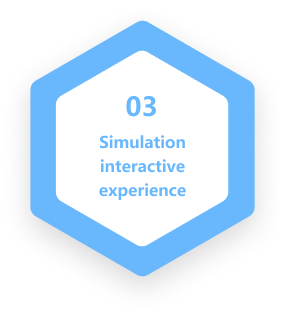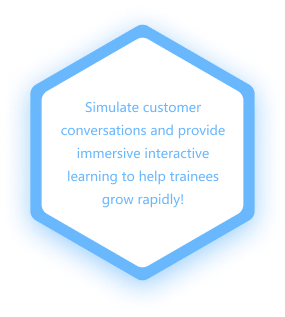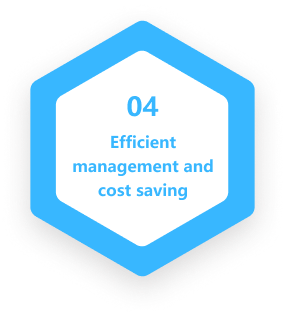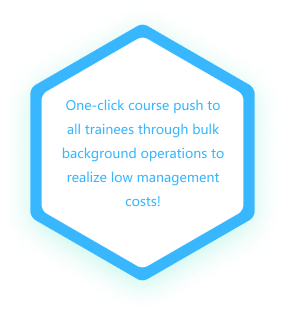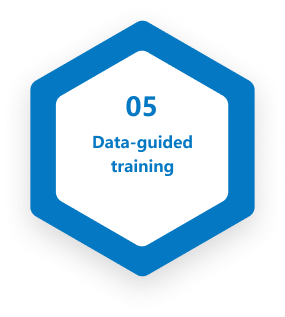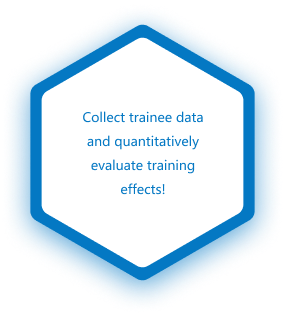 A technology company is a high-tech enterprise based on the services of telecommunications operators, combining big data applications, digital marketing and platform construction as its main business. Since its establishment, the company has carried out strategic cooperation with three major domestic telecom operators to provide high-quality customer contact services, platform construction, operation and maintenance as well as cloud call center outsourcing platform construction and full service to customers in the financial sector, government organizations, logistics, property, e-commerce, electronics, tourism and other fields. The company takes the training of new customer service talents as the company's strategic development direction in the next few years, but there are some problems during the course of training:
Personnel skills vary and training costs are high.
Smart Coach changes the original training method. Employees can be trained anytime and anywhere based on their training needs, so that they can learn in the pockets of time and thus shorten the personnel training cycle.
The knowledge is complex and updated quickly, so the learning difficulty increases.
The human-machine training mode simulates real business scenarios. It supports multiple people online at the same time, reduces the participation of training consultants and breaks through the traditional training mode that depends on teaching assistants, thus reducing the training costs.
The requirements for normative process is high and it is difficult to test work quality.
Through the "learning-listening-practicing-testing" process-based learning practice system, it can effectively accumulates learning data and evaluates learning quality. It can also recommend learning courses to customer service based on the evaluation results to reduce the learning difficulty. It covers the whole process of training, test and evaluation.