Smart OCR System
Multi-scenario, High-precision Text Detection and Recognition Software
Tables
Tables, forms, table-text mixed arrangement, etc.
Tickets
Invoices, receipts, shopping receipts, train tickets, air tickets and other tickets.
License Plate
Used for illegal photos, parking lot, etc.
Text
All kinds of pictures that contain text.
RPA
Automated business processes involving image recognition and analysis.
Contracts
Recognize long texts involved in contracts.
Documents
Recognize long texts involved in documents.
Cards
Bank cards, business cards and other cards.
Credentials
ID cards, household register, passport and other credentials.
Smart OCR System is widely used for recognizing texts - both Chinese and English - in various images with high accuracy, such as contracts, documents, bank cards, ID cards, business licenses, license plates, invoices, tickets, receipts, inspection sheets and forms to meet the needs of enterprises towards paperless office and improve work efficiency.
Text Recognition for Contracts
Support accurate detection and recognition of text (both Chinese and English) in contracts and retain the original format of the text, such as spaces, underlines. The format preservation function is at the advanced level of the industry.
Credentials and Licenses Recognition
Support recognition of ID cards, bank cards, business licenses and other credentials, and accurately display the recognized characters to the corresponding attributes, with fast recognition speed and high accuracy.
Consumption Receipts Recognition
It can recognize the content of various consumption receipts such as invoices, receipts, shopping receipts, online orders, and online payment platform bills, and extract elements such as user name, transaction time, amount, and purpose. It also can be widely used in financial sector, such as corporate tax accounting, internal reimbursement and loan review of financial companies and other scenarios, thus effectively reduce the workload of manual accounting.
Complex Scenario Processing
It can handle pictures with complex backgrounds, multiple picture formats, various resolutions, and tilt angles.
Integrate Processing Capabilities of NLP
Intelligent structural processing is realized by combining visual image features and natural language processing semantic information.
High-precision Detection and Identification Capabilities
The recognition accuracy of various pictures has reached the advanced level of the industry.
A state-owned power grid enterprise, as the key state-owned enterprise which concerns the lifelines of the national economy and national energy security, takes investment, construction and operation of power grids as its core business and undertakes the mission of ensuring safe, economical, clean and sustainable power supply. The company retains a large number of pictures in the process of informatization and knowledge base construction, such as :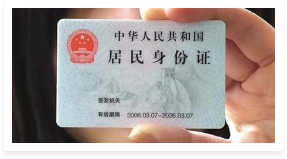 ID cards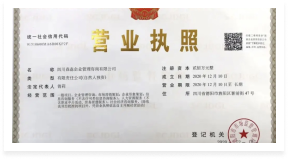 Business licenses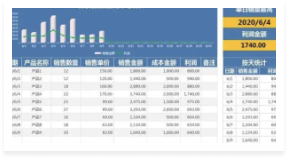 Various table data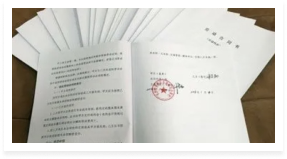 Various contracts, specifications and other images
Smart OCR system can greatly meet the requirements for above-mentioned image recognition. It has reached the advanced level in ID card, business license and long text recognition, and has obvious advantages in form recognition. With the two advantages, the system solve client's problems with high quality, and the stability of the system has also stood the test of time. This system enhances customer satisfaction by greatly improving the business processing speed and reducing costs.